My Hair Clinic is a highest quality FUE hair transplantation clinic with a reasonable price. We have offices in London (UK), Oslo (Norway) and Islamabad (Pakistan). We offer hair transplant surgery at a reasonable price at our hair clinic in Islamabad only a few hours travel from Dubai, Saudi Arabia, Qatar, Karachi, Lahore, Faisalabad, Multan and Peshawar. A high quality hair transplantation clinic could be closer than you think.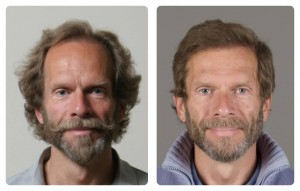 THE HAIR TRANSPLANT & BEYOND
Follicular Unit Extraction, or FUE, involves removing healthy hair follicles directly from a donor area on the scalp (usually at the back of the head where the hair is plentiful) and grafting them onto the bald or thinning areas.
NOTHING BEATS EXPERIENCE
Dr. Mohammad Mazhar Hussain started MY HAIR CLINIC in 2004, offering high quality FUE hair transplantation at an affordable price. With one clinic each in central London and central Oslo and two clinics in Islamabad a FUE hair transplant at a reasonable price could be closer than you think.
He obtained his MD degree in 1994, University of Copenhagen, Denmark and has worked in several European countries. Dr Hussain was an active politician and the first Pakistani to be elected as a member of the Copenhagen County Countil, Denmark. Dr. Hussain speaks Danish, English, Norwegian, Punjabi, Urdu and Hindi fluently.
Dr. Hussain personally trains or vets all staff to ensure a uniform high standard of hair transplant surgery at all locations of MY HAIR CLINIC. He also trains visiting doctors in FUE hair transplantation.
MY HAIR CLINIC is probably the only clinic worldwide where 99% of the patients come travelling from abroad.
GET IN TOUCH
Landline: +92 51 8358704
Cell: +92 32 11 554 554
Email: info@myhairclinic.pk
Address
Select One Plaza, above Gloria Jeans, F-11 Markaz, Islamabad – Pakistan