Most common form of arthritis. It is a degenerative disease which involves joint inflammation and worsens over time.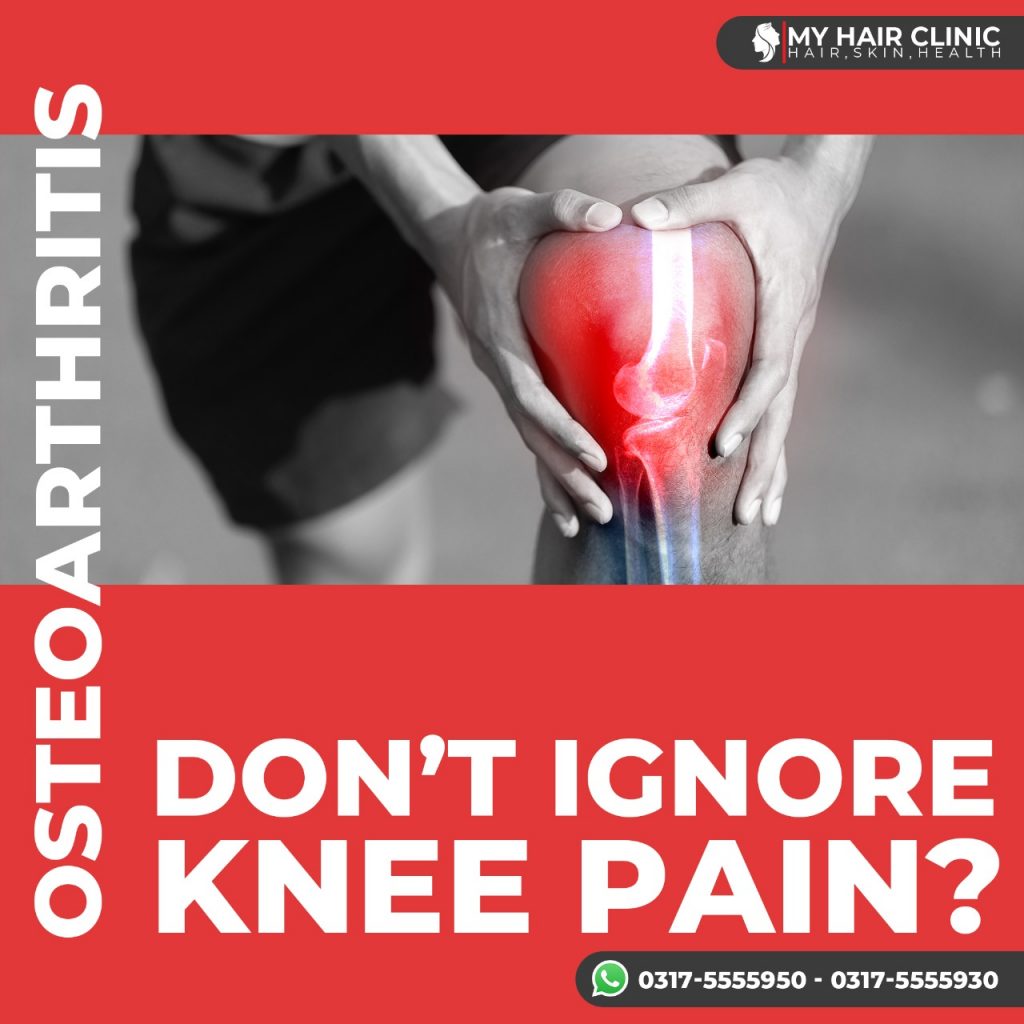 CAUSES
OA is caused by joint damage orjoint injury
Wear and tear with age
Formation of bone spurs
Narrowing of joint space
Previously dislocated joints
SYMPTOMS
Painful movements
Joint stiffness
Swelling
Tenderness
Decreased joint movement
Warm joint
STAGES
STAGE 0
Normal joint health
No signs of joint damage
STAGE 1
Minor
Painful movements
Discomfort during physical activity
Slight bone spur growth
STAGE 2
Mild
Painful joint
Joint stiffness
Increased bone spur growth
Normal bone spacing
STAGE 3
Moderate
Further bone spur growth
Destruction of cartilage surface
Narrowing of bone space
STAGE 4
Severe
Breakdown of cartilage
Increased stiffness
Reduced bone space
Painful physical activity
RISK FACTORS
Risk of arthritis increases with age
Women are more likely to develop osteoarthritis
Extra body weight creates more stress on joints
Joint injuries (sports injuries, accidents etc.)
Bone deformities
Diabetes mellitus
ASSESSMENT & DIAGNOSIS
History
Physical examination
X-rays
Magnetic resonance imaging (MRI)
PREVENTION
Lifestyle measures; weight management by doing physical activity and healthy diet.
ELECTROTHERAPY
Heat therapy
Cold therapy
TENS
Therapeutic ultrasound
ASSISTIVE DEVICES
EXERCISE THERAPY
Stretching exercises
Strengthening exercises
Isometrics
MANUAL THERAPY
Mobilization techniques
Joint glides
Manipulation
MEDICAL TREATMENT
NSAIDS (non steroidal anti inflammatory drugs)
Corticosteroid injection
PRP (plasma rich protein)